ABOUT US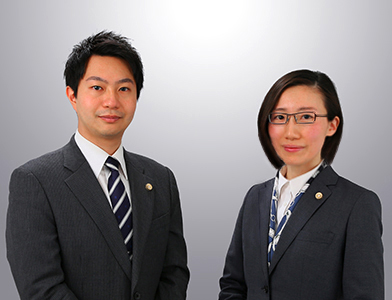 Our firm is located in Hommachi, the business center of Osaka, and is comprised of two co-partner lawyers (one female and one male).

The name of the firm, "United," represents a unity not only among firm members, but also with clients. We aspire to join forces to resolve problems for our clients.

Our firm is also committed to engaging in various pro bono and human-rights' work. To that end, we strive for unity with other lawyers and professionals outside the firm.

Both lawyers are trained in international law, and one is fluent in English.

To set up a consultation (first 30 minutes free), please go to"Contact Us." For clients living overseas or in remote areas, we provide Skype or Email consultations as well.
ABOUT US
ATTORNEYS
 Akemi Terano, Attorney at Law
 Soichi Goto, Attorney at Law
SERVICES
LEGAL FEES
CONTACT US
LOCATION
PRIVACY POLICY